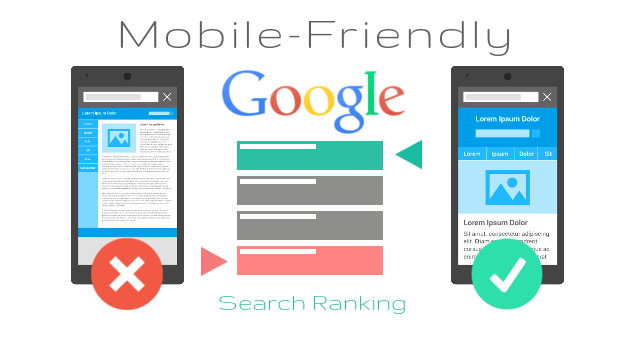 Much ink has been spilled in the months since Google's February announcement that they'd be making some changes to their mobile search algorithm to favor mobile-friendly sites predicting the apocalyptic results. The changes, the first of which took effect April 21, will penalize sites whose design doesn't respond to the size of the screen on which it's being displayed and rewarding those which do. While the clamor surrounding the changes was perhaps a bit overblown, the changes could have a potentially profound effect on sites that get penalized, and many worry that their sites won't rank in mobile search at all. (Desktop and tablet search results aren't affected by these changes.) So, for all the hubbub about Mobilegeddon, how ready for the new rankings were publishers?
Algorithm Changes Are High Stakes
Many businesses—if not most of them—rely on Google's search results to drive traffic to their site. That means that changes to how their site is ranked could have a huge effect on how many people can even find the site. SEO experts and novices alike acknowledge that the top search result listed usually receives about 20% to 30% of the total clicks for the whole page, with the attention attracted dropping off sharply after that. The second and third results listed tend to attract about 5% to 10% of the page's clicks, and everything after that receives less than 1% of the total clicks.
The last major changes Google made to their algorithm served as an important reminder that their influence is not to be underestimated. By most estimates, Google controls around two-thirds of the U.S. search market. When Google says "jump," companies scramble to learn "how high" and to re-optimize their sites for the new rules. Keeping these figures in mind, it's easy to see how the Internet at large could bubble over with concern about these new changes and their potential effects.
Only Mobile Search Rankings Were Affected
But the reality isn't as dire as all that. In fact, the changes weren't as sweeping as many feared. (Indeed, Google will continue rolling out the changes over the next few weeks, helping to ease the transition and meaning that the changes might not even be all that noticeable at first.) The changes to Google's mobile search algorithm don't affect desktop or even tablet search results—only results displayed on smartphones. (This is nothing to sniff at, however; mobile makes up about half of all Google searches.) The predicted specter of comScore's Top 100 sites facing de-ranking on mobile certainly caught the media's attention, but it turns out they needn't have been so panicked.
The new rules aren't exactly draconian. All a site needs to do to be mobile-friendly is avoid unplayable videos, blocked image files, lagging load times and a number of other key factors. Sites which utilize responsive design, which responds to the size of the screen on which the site is displayed, probably already pass the mobile friendliness test. And for those companies with sites that don't already pass? They could—and should—have seen this coming.
Plenty of Advance Warning
It's out of the ordinary for Google to have pre-announced these changes. Previous updates, such as the most recent, Panda, came with no such forewarning, apart from the inevitable leaks and speculation. Because of the potentially dramatic impact that Mobilegeddon could have had—some reports said that as many as 40% of the top publishers could suffer in the rankings as a result of being mobile unfriendly—Google decided to give publishers a heads up. That means that, since February, websites worldwide have had the opportunity to prepare for the updates to the algorithm. Google even went so far as to provide a simple test to see how mobile-friendly a site is, allowing web designers to fine-tune their changes in order to prepare for the update. With so much warning and so many resources available, it's difficult to feel much sympathy for sites that simply ignored the warnings of the coming sea change.
So: How Bad Was It?
It's tough to say this early into the rollout of the tweaks Google is making, but so far, their effects haven't been nearly as dramatic as feared. According to ongoing coverage from SEO thought leaders at Moz, the top 20 domains are already largely mobile friendly—amazon.com's domains are around 62% mobile-friendly, for example, while twitter.com are 99.8% mobile-friendly. There are certainly a few surprising outliers: take m.target.com, for example, which only comes in at about 41% mobile friendly, meaning they'll almost certainly feel the sting of these changes. (The government-run www.irs.gov, for comparison? 0.0% mobile friendly. Ouch!) Overall, though, it seems as if this first round of tweaks has failed to bring about the doom that has had the web in an uproar for months.